INTRODUCTION
Since the first progressive addition lenses, a variety of companies have offered similar technical solutions. All the designs around that time were of a similar type and hard design philosophy, with more abrupt transitions between areas.
The first soft design appeared in the 1980s, with more gradual transitions between areas.
Later, progressive lenses began to be customized considering the frame position of wear. In the search for personalization, the relationship between head and eye movements was also studied.
Despite the improvement in visual quality, progressive lenses still did not provide completely comfortable, aberration-free vision for some users. This is when lens manufacturers began taking an interest in the daily lives of presbyopic people and in assigning designs that took into account the daily activities of the wearer, prioritizing designs based on how the wearer made use of them.
However, this method relies on subjective information that depends on the patient's perception and their circumstances in at the time.
In short, the various tools developed to customize progressive lenses have improved the vision of users with presbyopia without achieving an ideal solution perfectly adapted to each patient's needs.
To achieve the maximum visual performance, the prescription, wearing position parameters, frame data, aesthetics and binocularity should all be considered in order to provide a progressive lens that is perfectly adapted to the patient's visual needs.
THE NEXT GENERATION
THE NEXT GENERATION represents the evolution of design. This category provides disruptive visual solutions that go one step further in differentiation.
This progressive lens design covers all the scopes of profiles as it is the most advanced and versatile lens design offered in the optics industry. Not only does it cover personalized progressive lens designs but it also includes patented technologies that makes them unique and differentiated, from progressive lenses to occupational lenses, any lens design required by a lens laboratory has been developed.
This is the 3rd LEVEL of personalization, developed to achieve free, panoramic vision. It provides a  wide visual field at all distances and both maximum values of lateral astigmatism are placed very far away from the corridor progression. For this reason, it provides differentiation for the ophthalmic lens laboratory.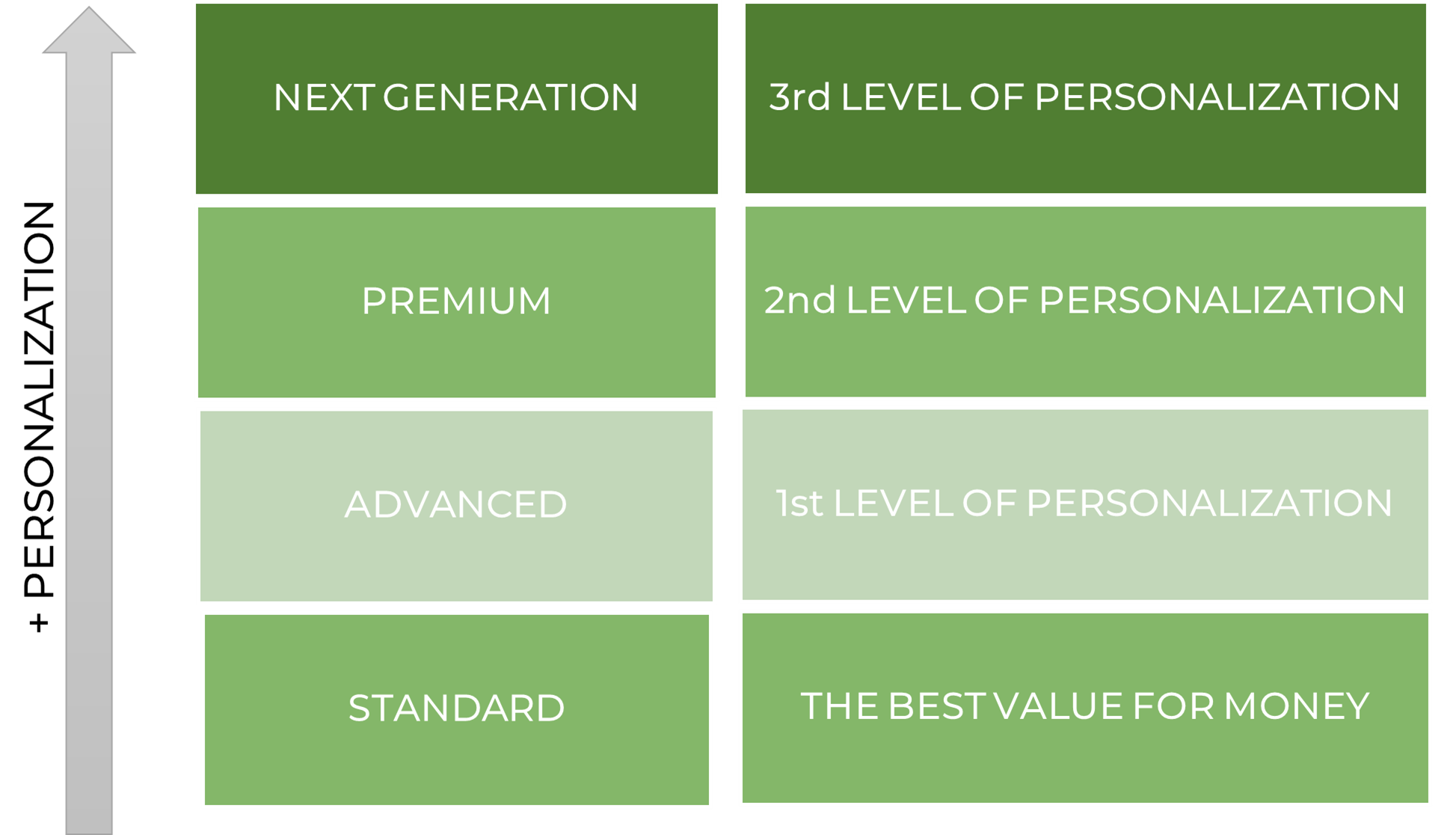 Image 1: Representation of the categories of progressive lens.
CONCLUSION
It is intended for methodic and meticulous patients looking for the best price-to-performance ratio. Specially recommended for experienced progressive wearers. As experienced wearers, they expect the best features in a progressive lens in terms of sharpness and width of visual fields.
NEXT GENERATION designs provide differentiation for the ophthalmic lens laboratory. Furthermore, they provide trust for the optician by offering high quality products, ensuring easy adaptation and the best user experience.
In conclusion, a high-performance progressive lens provides the end user with the best visual acuity and precision.
References
(1)Reference: 2020 order data, HO.